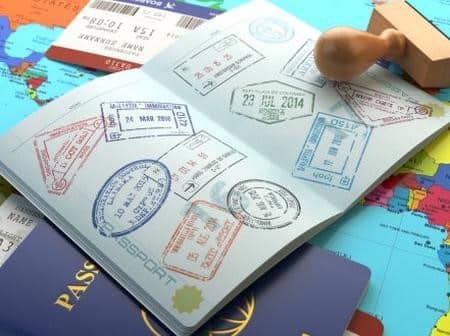 A travel visa is required for entry into Ghana for most travelers (see exceptions). It should be obtained in advance at the nearest Ghana Consulate in the travelers country of residence. In the event that the travel visa is not pre-arranged as such, a visa on arrival will be required.


What is a Visa on Arrival?
Visa on arrival, also known as an emergency entry visa, is a legal permit issued by the Ghana Immigrations Service to visitors who seek to enter or transit through territories of Ghana.  It is usually valid for 30 days and is able to be renewed for a visit of longer duration within the same trip. The visa on arrival is not valid for multiple entries into the country (departing Ghana and returning via air or by road while utilizing the same visa). 
This type of visa is ideal for tour groups, individuals traveling to Ghana on short notice, and business travelers.


How To Apply for Visa On Arrival
Book our visa on arrival service on our website. We will request details pertaining to your dates of travel, reason for your visit, and will request copies of your travel documents for preparation of your visa on arrival request letter.


What to Expect
The approval letter will be issued within 1-5 working days, but often can be complete within hours if utilizing the Express service. Once received, the traveler will print the Visa on Arrival Approval letter, and present the document at check-in at the airport and at boarding. 
The traveler will then present their Visa on Arrival Letter to the Immigrations officer at the airport once arriving in Ghana, where the visa will be issued and stamped into their passport.


Need Assistance?
We process visas on arrival within 5 working days. Expedited processing within 1 working day (or less) available upon request. To request your visa on arrival, book now.