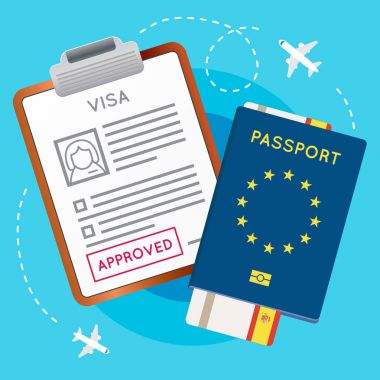 If you are planning a visit to Ghana, please review the current travel requirements and restrictions for entry into the country.
Requirements:
Passport with at least 6 months validity and blank page for stamp
Yellow Fever vaccine (or medical waiver)
Travel visa issued from home country or visa on arrival
Health declaration form completed no more than 3 days prior to travel
COVID-19 restrictions vary as outlined below
COVID-19 Entry Requirements
The requirements for entering Ghana based upon COVID-19 vaccination status vary based upon the category that each traveller falls under. Updated requirements from official sources are as follows:
All international passengers, including those from ECOWAS Region, intending to fly into Ghana will be required to be fully vaccinated.
All persons arriving in Ghana who are fully vaccinated (Citizens, Residents, and Visitors) will be exempt from any form of testing either prior to boarding from originating country or on arrival in Ghana .
All arriving passengers who are not fully vaccinated will be required to present a valid negative COVID-19 PCR test result 48 prior to departure from originating country. In addition, such passengers will be required to undergo mandatory COVID-19 testing on arrival at the Kotoka International Airport at no cost.
Exemptions:
Children below the age of 18 years are exempted from mandatory vaccination, pre-departure PCR testing, and testing on arrival in Ghana.
Airline crew are exempted from pre-departure and arrival COVID-19 testing and should follow the Airline policy for testing.
Passengers who arrive under emergency circumstances, such as diverted flights, will not be required to undergo testing if they do not leave the airport or remain in isolation in their hotel.
Departure Process (Passengers Exiting Ghana)
Passengers departing Accra will be required to adhere to COVID-19 testing requirements for the destination countries.
Departing passengers will undergo temperature screening at the entrance of Terminal 3 departures.
Vaccination
A person is said to be fully vaccinated when he/she has taken the full dose of vaccines approved and registered by the Food and Drugs Authority (FDA), Ghana, or other vaccines prequalified by WHO as in Table 1.
All Passengers must present a valid COVID-19 vaccination certificate showing that they were fully vaccinated at least 14 days before embarkation, except partially vaccinated or unvaccinated Ghanaians, who are required to present a NEGATIVE 48 hours PCR test result to the airline before embarkation, and to Port Health upon arrival.
Updated January 27, 2023